THE EXPOSURE OF NARRATIVE CONTROL
Final exhibition project description and intended purpose:

MDF WOOD, METAL WASHERS, OSCILLOSCOPE, ACRYLIC BOARD, BUTTONS, BLACK FABRIC, STUFFING, BASKETBALL HOOP, BASKETBALL, TRAFFIC WAIT BUTTON, BLUETOOTH CHIPS, PORTABLE CHARGERS.

I have created a range of control utilising body gestures that don't conform with the ideologies of conventional activation or convenience,Showing a range of awkward and unsuitable buttons. Through Bluetoothchips I have united disconnected buttons to help people understandthe predictable convenience and enhancement of suggested pathwaysthat buttons present today, which are ruining the exploration of amore diversely controlled society. The oscilloscope is hooked up to the traffic light to display that when any of these buttons are triggeredthere is a different pattern created each time; bringing nuance tobutton pressing and going against how we know buttons to work. - 24th - 27th of June. 2022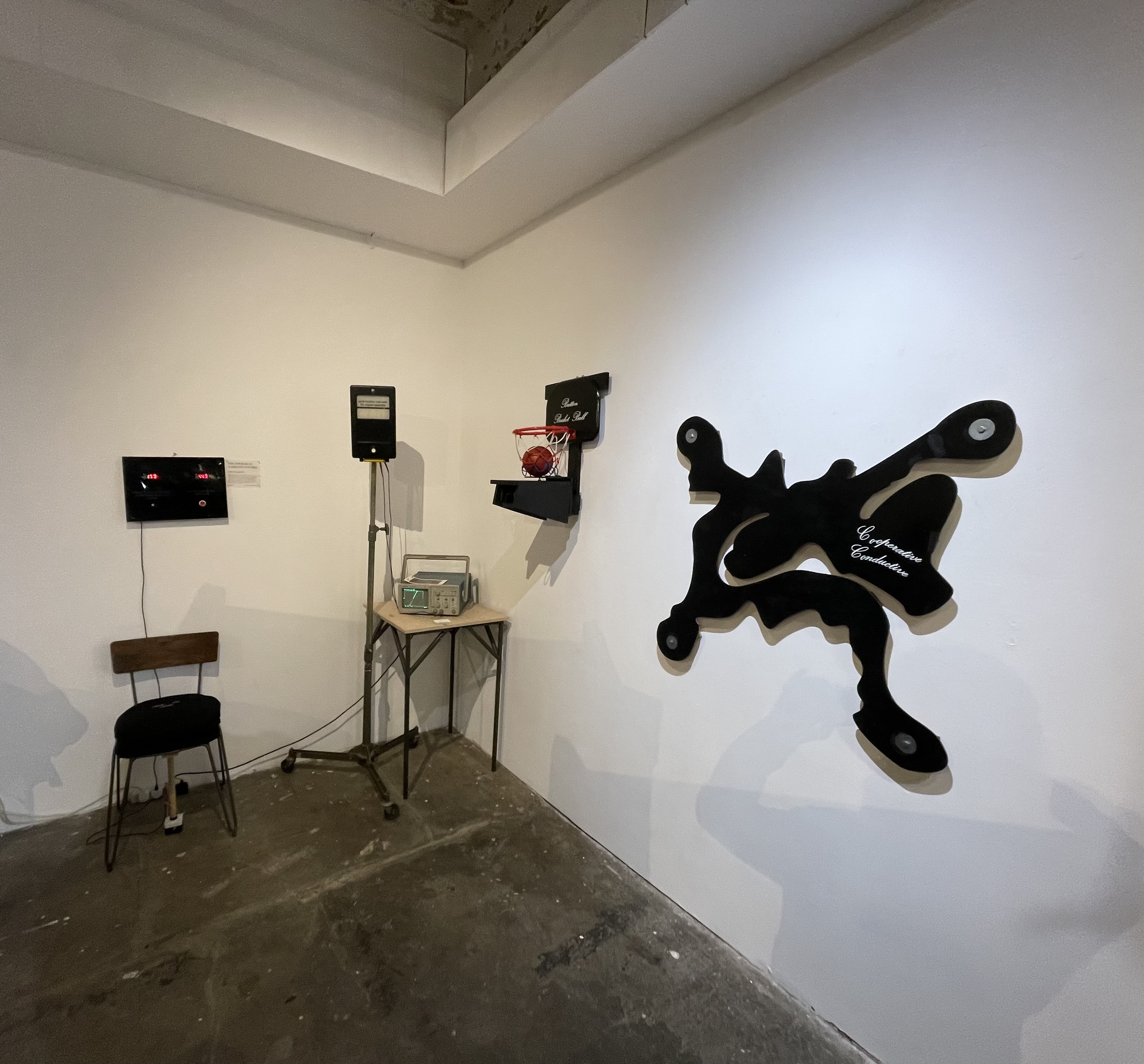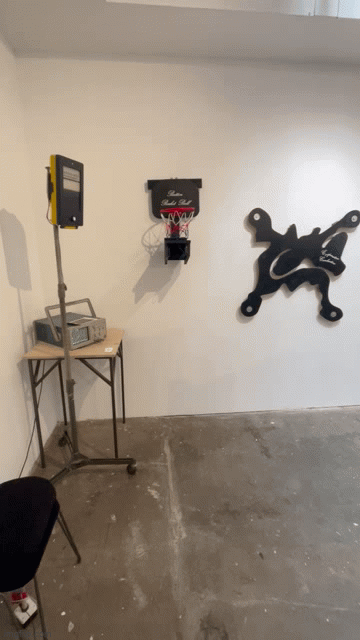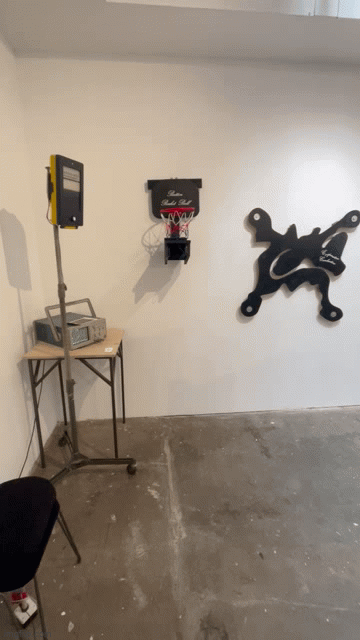 3D PIXEL RENDERING OF HOW I INITIALLY THOUGHT I WOULD LAY OUT MY FINAL DEGREE SHOW PROJECT. - 25TH MAY 2022

SEE BELOW FOR FINSHED FINAL PROJECT ︎︎︎
Video of traffic wait button being placed without any relating surroundings. To explore the possibilities of buttons presenting a pathway and not making sense in a unatural habitat.


Bluetooth chip, portable charger, traffic light, metal tripod.
What are you waiting for in a field full of sheep? - 19TH MAY 2022